---
I'm probably  dating myself here but do you all remember when…
Bo Jackson did that  "Bo Knows"  advertising campaign for Nike cross-training shoes that ran in 1989 and 1990? Jackson was the first athlete in the modern era to play professional baseball and football in the same year. In other words,  he was entitled to this shout out. So as Bo is to shoes, Tom Brady is to relationships.
What!?
Let me explain.
American Football and relationships are inherent in our culture. Sometimes working well together, and  sometimes not so much.  But one thing is for certain… Tom Brady  seems  to have mastered this arena both professionally and personally.
Think about it.
Anyone who does a bit of research on  Tom Brady is met with  certain images of him: the supermodel wife, the GQ covers, the designer clothes, the movie cameos, that kind of thing.  Or how about that Entourage episode where Vince and Drama take on Tom Brady and Mark Wahlberg at a charity golf event? That's  the Tom Brady that most of us see from a distance.  But what about up close and in person? How is he viewed from that vantage point?  I'm  guessing he has a certain philosophy that he lives by, given his track record and success.
View yourselves as a team
I'll just bet he sees the value in  unique entities bringing different perspectives and strengths. That is the value of a team—your differences. Tom Brady wouldn't be Tom Brady without his teamies  backing him up. I don't know much about football, but I'm pretty sure you can't throw and catch the ball at the same time. Which is why Tommy boys 65-yard touchdown pass to Randy Moss back in 07 was not only epic, but may have been the start of a marriage made in football heaven. Two dudes just made for each other. Now that's team work.
And what about his relationship with Troy Brown? He  played with Brady for the latter half of his career and after a decade into retirement remains adamant that Brady is not only the greatest teammate but the greatest quarterback of all time and an even better person. Wow.
And last but certainly not least…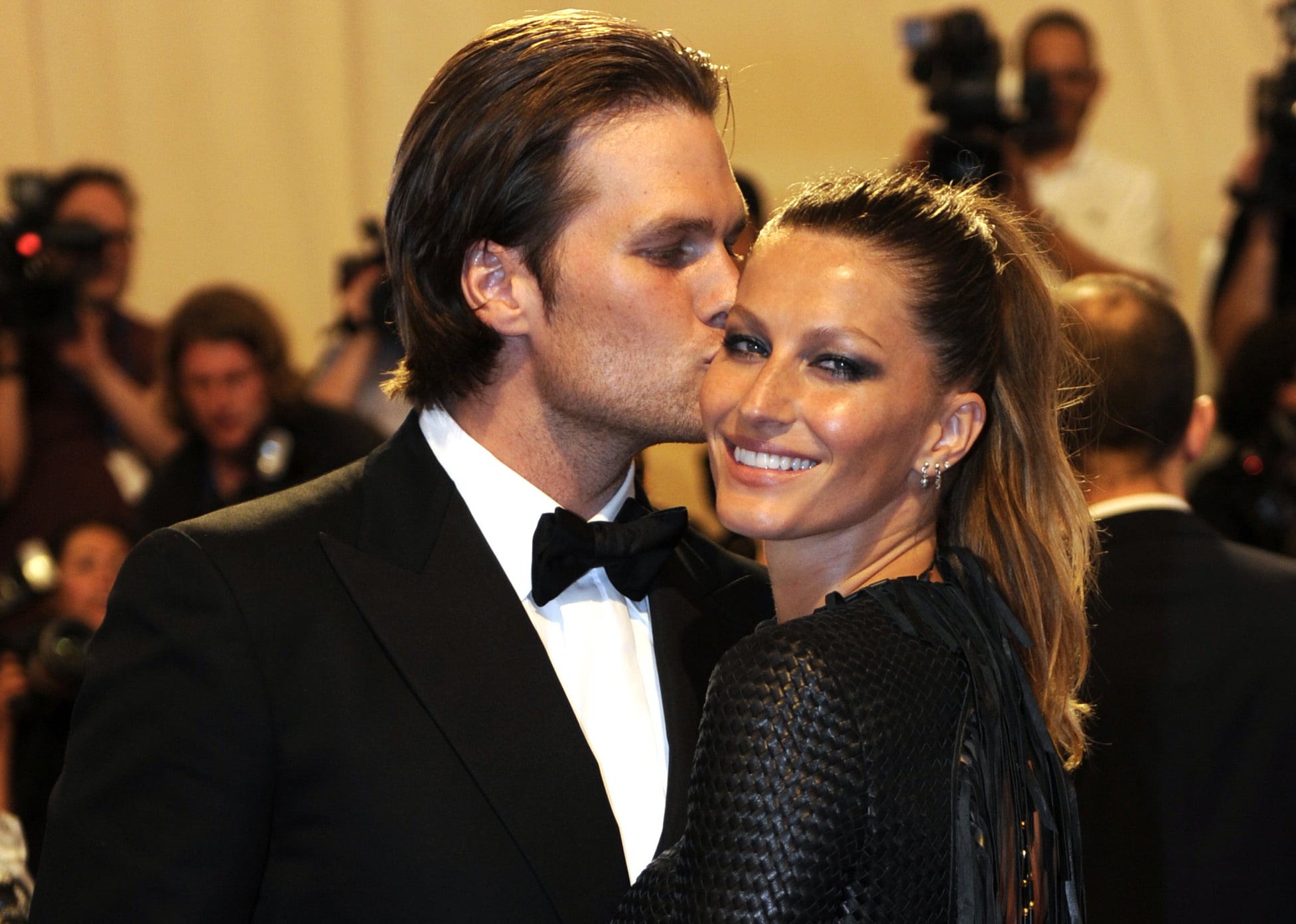 I think we all know how this one turned out…
So I'm betting that if Tom Brady had some advice to hand out to those wishing to enhance and improve their personal and professional reltionships,   he'd say..
Work as a team, respect one another and don't take everything so  personally.
Sometimes a lousy day is just a lousy day. In football, or any sport, mistakes are made and plans don't always work out according to the football playbook. Anyone remember the infamous "butt fumble" performed by Mark Sanchez. I am pretty sure that was not in the playbook. Stuff happens and so it is with relationships. Say sorry and move on. It isn't worth it to fester in our mistakes. We all make them. Maybe even Tom Brady?